Management: GINA MENDELLO showbizmanager@mac.com or call 615-275-8373
An original screenplay by Michael Johnathon … ORIGINAL REG. NO. #096620-00, #1284162 Writers Guild of America, East ©2015/2020 Michael Johnathon Rachel-Aubrey Music/BMI … P. O. Box 200 Lexington, Kentucky 40588 859-255-5700. Visit CaneyCreekMovie.com
_

TROUBADOUR is a celebration of the music from America's front porch. A 30-something songwriter, frustrated with the state of the music business, decides to start his own live-audience radio broadcast in a small rural town. This is a NETFLIX/HULU/AMAZONEPRIME style series that leaves plenty of room for cameos by some of roots music biggest stars. The success and legacy of the Grand Ole Opry, A Prairie Home Companion, Louisiana Hayride, Austin City Limits proves this has a global, loyal and pro-active audience. Modeled after the true-to-life broadcast of the WoodSongs Old-Time Radio Hour.
READ the script of episode ONE CLICK HERE
READ the 2-page synopsis CLICK HERE
_
_

THE PAINTER imagines what it would be like for Vincent van Gogh, reviled and ignored during his lifetime, comes back in 2022 to see his painting not only cherished but that he is the most famous, duplicated, imitated and commercialized artist in history.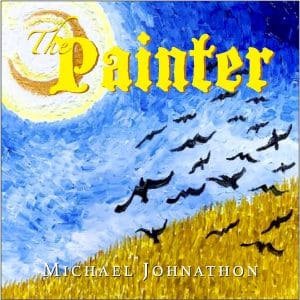 READ the synopsis CLICK HERE
COMING in 2021 the release of the full length music album The Painter. Info click HERE